Post 16 Results Day 2022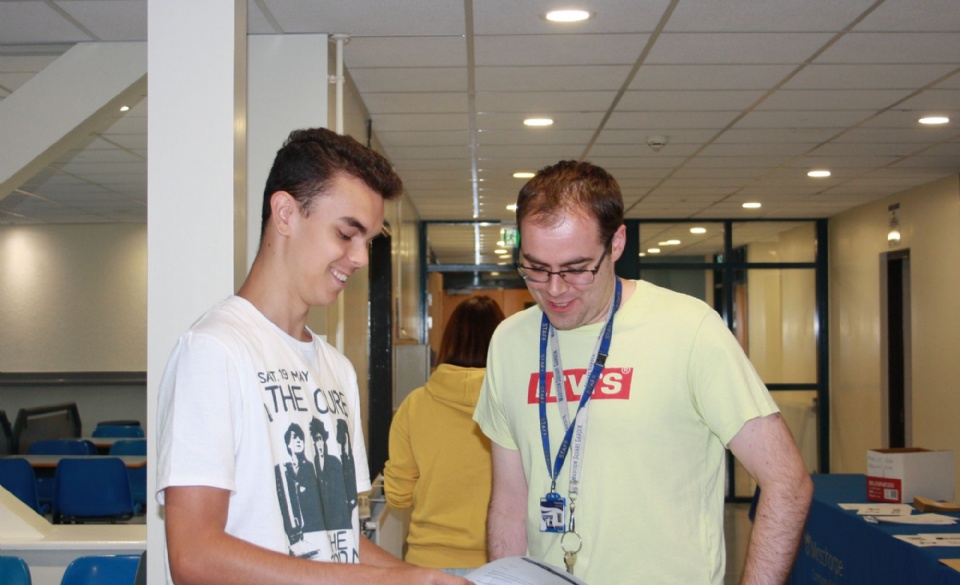 Minsthorpe Community College are proud to celebrate the exceptional results of their Post-16 students who have consistently demonstrated outstanding resilience and effort levels in order to succeed. The students' motivation, commitment and care have led to the College comfortably achieving their highest ever proportion of top A-Level grades (A*-A) at over 30%.
These results mean that an impressive 83% of students are able to attend their first choice of university, with 72% of these being the first in their immediate family (first generation) to go on to higher education. A significant number of students have also successfully secured higher level apprenticeships with local companies.
This cohort of students have experienced numerous disruptions to their education in recent years including throughout their GCSEs. They must be congratulated on their outcomes, particularly taking into account all the significant challenges they have overcome. It has been an amazing journey and one that will be a springboard to greater successes in the future.
There were numerous individual standout student successes who achieved remarkable results across all subjects including Thomas Day, Kate Hoyland, Grace Shaw, Ella Simmons and Cobey Stubbs. A particular special mention goes to Kian Davies. During his GCSEs, Kian achieved an incredible 9 grade 9's and has continued his unprecedented success by securing 3 A*s in A-Level Biology, Chemistry and Mathematics. The College is confident that Kian will continue his extraordinary progress as he moves on to Manchester University to study Computer Science
Joint Principals. Mr Gilmore and Mrs Merritt commented,
We feel immensely proud of the achievements of our Year 13 students today. Each and every one of them has shown incredible levels of commitment and determination over the two years of their Post 16 education, overcoming unprecedented challenges such as remote learning, to secure fantastic results. We recognise the invaluable support from their families, friends and teachers throughout these uncertain times and extend our heartfelt thanks to their parents/carers, our staff and the governing body who have all contributed to the students' success – 'Team Minsthorpe' at its best!

We are particularly delighted with the record number of top A-Level grades which allow students to progress to Russell Group universities, such as Sheffield, York and Newcastle, as well as to take up employment and apprenticeships locally. We offer our warmest congratulations to the young people and wish them every success and happiness for the future.