Mrs Hetherington Wins National Award!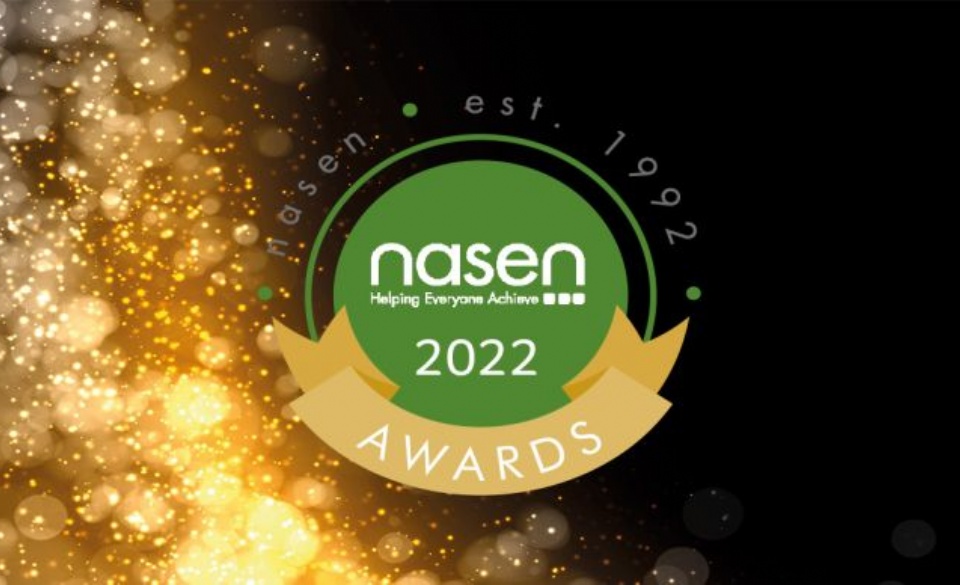 Pat Hetherington - Winner of the NASEN Award for Learning Support Staff Member - October 2022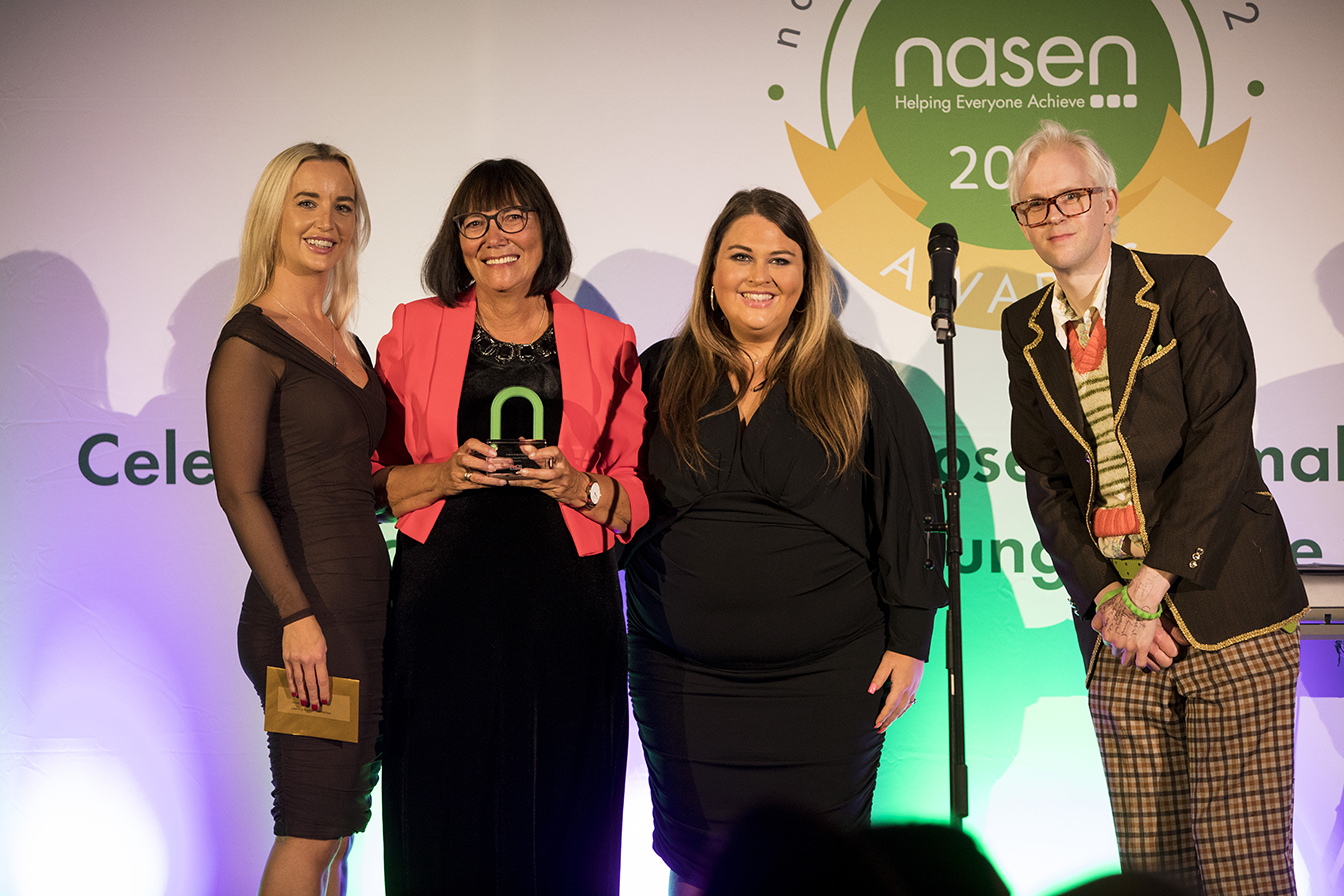 We are delighted to announce that Mrs Pat Hetherington is this year's winner of the NASEN Award for Learning Support Staff Member. Every year the National Association for Special Educational Needs and Disabilities considers nominations from schools and other organisations from across the country for their annual awards. This year's glittering award ceremony was held at the Grand Hotel in Birmingham, and we are incredibly proud that Pat was named the winner of this prestigious award.
The Principals nominated Pat, who retired in July after 24 years of dedicated service to supporting students with SEND across a range of primary and secondary settings, including most recently at Minsthorpe Community College. For the last five years of her career, Pat managed Minsthorpe's 'Stepback' provision for Key Stage 3 students with social and emotional needs, who need fulltime intervention, in order to re-engage with their education. She invested many hours into leading 'Stepback' which is an indispensable provision in meeting students' needs at Minsthorpe, going above and beyond day in and day out for the students in her care. Above all, Pat is a special lady with the unique ability to build a relationship of trust with students who were 'closed books' to other adults.
Annamarie Hassall MBE, Chief Executive of NASEN, commented: "Patricia should be extremely proud of what she has achieved over the past three decades. Our judges were hugely inspired by her tireless commitment to learners and how she has consistently gone above and beyond for the young people in her care. She will leave a brilliant legacy behind her."
Speaking of her win, Pat said: "Setting up an alternative provision from scratch was an ambition of mine throughout my time working in education and thanks to the trust and belief shown in me by the Principals and Leadership Team at Minsthorpe, I was given the opportunity to do just that.
I am astounded and humbled to receive an award for doing something I truly love, something that I rarely saw as a job. Seeing students overcome barriers and difficulties, developing the skills to regulate their emotions and thus being able to return to education is an amazing reward in itself. To be given an award for this shows the appreciation others have for the work done by individuals with students who need a different approach to help them be the best version of themselves they can be. It's testament that others care."
Mrs Merritt added: 'Pat worked tirelessly, often in the evenings, at weekends and during the holidays, to create an amazing legacy in 'Stepback'; a provision where the most vulnerable child can thrive. Pat worked relentlessly with young people who others would have given up on. Furthermore. she has been a highly valued colleague for many years, and we will miss her good humour, generosity of spirit and words of wisdom. I am over the moon that Pat's immense contribution to SEND education has been publicly recognised. Congratulations Pat!'