Attendance Matters
We are proud of the achievements of our students and we are clear about the direct link between good achievement and strong attendance at College. Our message to students is straightforward. We want 'every student in every lesson every day'.
We know that, as caring parents/carers, you want your child to achieve success in College to allow them to progress to the next steps in their lives. The single most important contribution you can make to your child's education is to ensure they attend College on time every day.
During the academic year 2022/2023, our overall College attendance improved. We recognised good and improved attendance through reward incentives and letters of congratulations to parents/carers.
We are delighted that 65 students had 100% attendance for the full year. They have been rewarded with a letter to parents/carers, a certificate and a £10 voucher.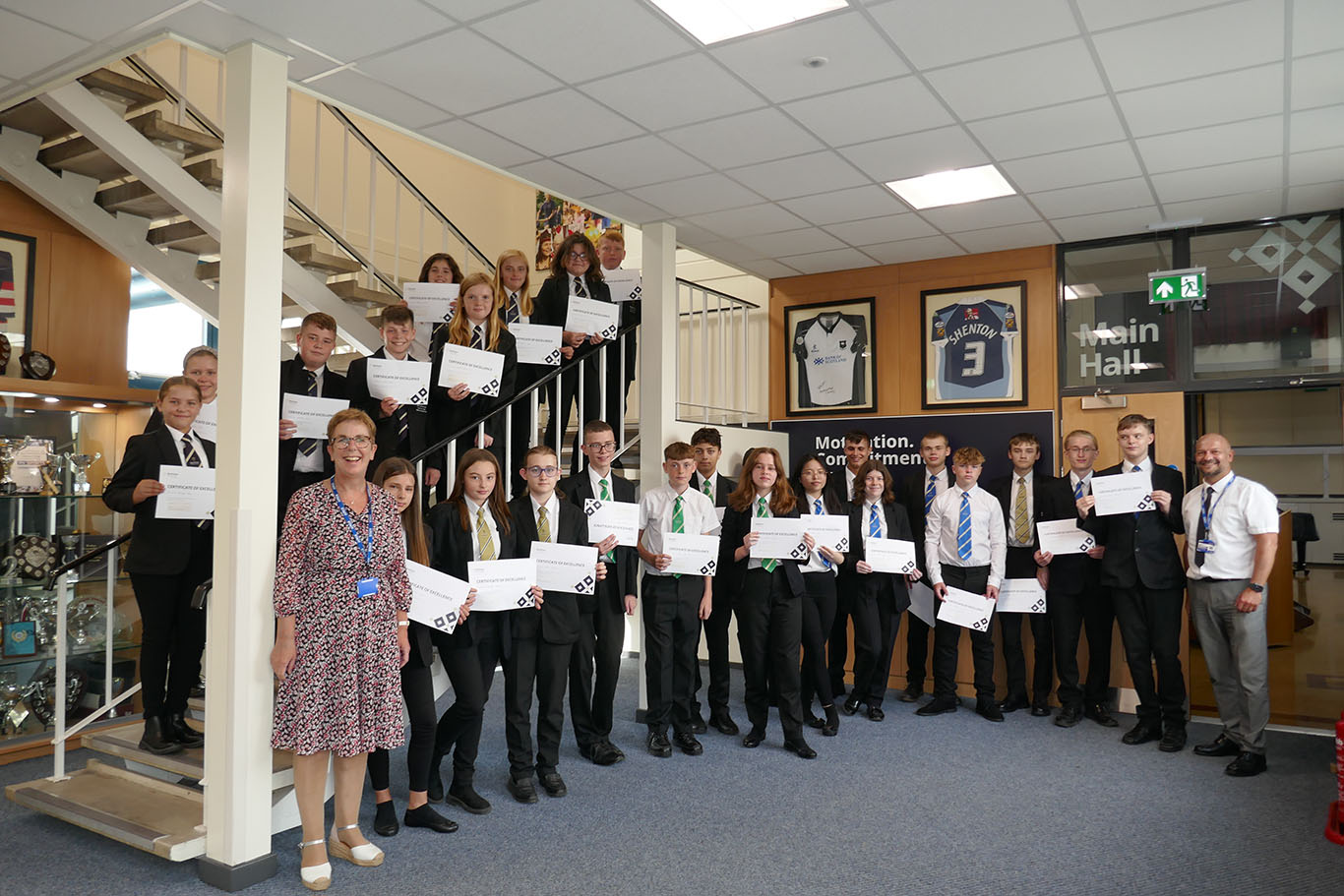 645 students had attendance of 94% attendance or better. Students with strong attendance achieve the best exam results, benefit fully from the enrichment opportunities offered by the College and will realise their education and employment potential beyond Minsthorpe Community College.
We want our attendance figures to improve still further and ask that you play your part in ensuring your child has strong attendance in the coming year.
If you or your child requires support in terms of attendance, please contact the College via enquiries@minsthorpe.cc
Key staff with responsibility for student attendance
Assistant Principal (Behaviour and Attendance) – Mr R Yates
Education Welfare Officer: Mrs G Newton
Attendance Administration Assistant: Mrs G Ryder
Year 7 Assistant Cross Curriculum Team Leader: Mr C Truelove
Year 8 Assistant Cross Curriculum Team Leader: Mr G Lumley
Year 9 Assistant Cross Curriculum Team Leader: Miss V Ficken
Year 10 Assistant Cross Curriculum Team Leader: Mrs N Elliss
Year 11 Assistant Cross Curriculum Team Leader: Mr S Applegarth
Post 16 Pastoral Leads: Mrs A Fish and Mr S Hughes
Attendance of Disadvantaged Students: Mr T Dowey
Attendance of students with SEND: Mr M Orr
Useful Resources for parents/carers to support Strong Attendance