Uniform
We expect all our students to wear their uniform with pride to represent the College.
Minsthorpe Governing Body have adopted a College uniform which is affordable for parents/carers.
Many items can be bought at high street stores.
College ties (£5) and blazer badges (£1) are available to purchase directly from the College.
Students can wear navy blue or black plain clothing underneath PE kit.
Branded items (skirt, blazer and PE kit) are available at the stockists listed below: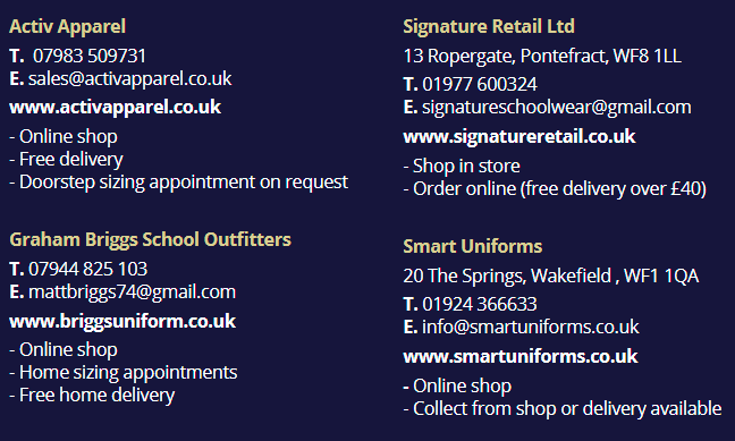 The Principals will make temporary changes to the required uniform in the event of extreme weather.
If you have any issues with purchasing uniform items, or you have any other queries regarding uniform, please contact the College on enquiries@minsthorpe.cc